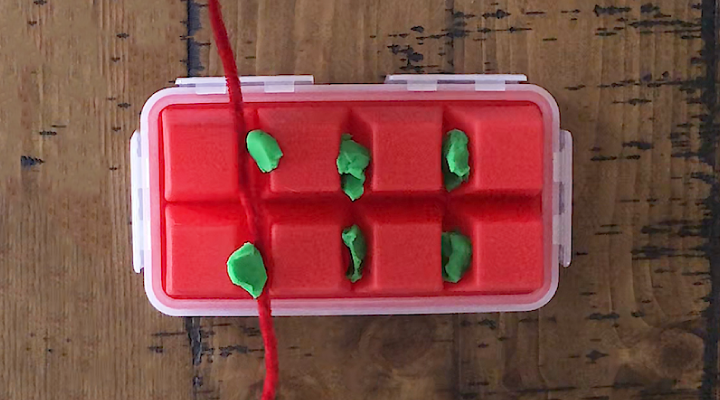 Teaching younger kids to floss may seem nearly impossible right now, but this project can help change that and get them understand the importance of oral health (and why their favorite dance is so funny)! Use Play-Doh, a pipe cleaner, and the underside of an ice tray to demonstrate how food and bacteria get stuck in between the teeth. Then, use the pipe cleaner to floss away the sugar bugs.
Supplies:
Play-Doh
A pipe cleaner
Ice tray
By running the pipe cleaner along the outer edges of the tray, we can more effectively remove the "plaque."
Get a competition going between siblings to see who can clean the most thoroughly, or try adding a toothbrush into the mix for another learning opportunity!
Looking for more fun ways to help get kids excited about brushing and flossing? Try this.